ENJOY THE RIDE LOVE THE PLANET
Combining our love of cycling with our commitment to a more sustainable future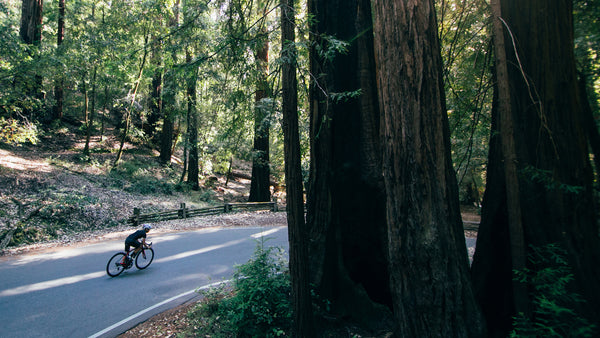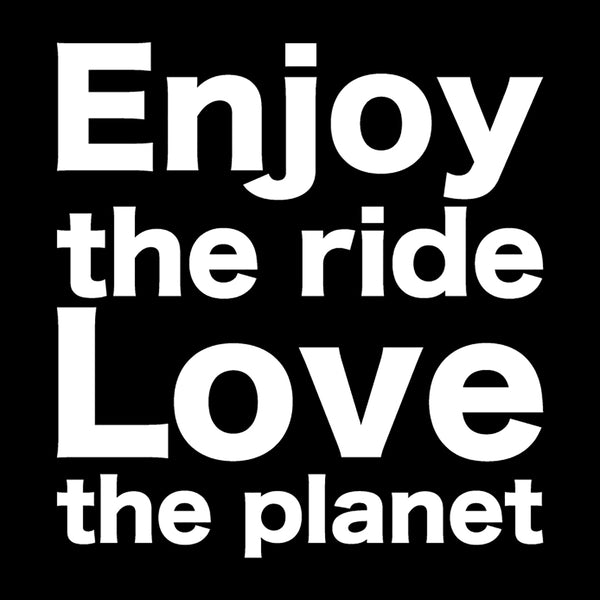 THE MOST SUSTAINABLE CYCLEWEAR BRAND ON THE PLANET
Performance is Everything.
What if we could combine sustainabilitywith performance
to help protect the places we love to ride?
Putting sustainable and ethical practices at the core of EVERY decision we make from raw materials, manufacture process, people we work with to our
distribution, packaging and office location.
This allows us to produce a truly sustainable cyclewear range
that delivers both in performance and our commitment to a more sustainable future.
CYCLIST MAGAZINE'S BEST SUSTAINABLE CYCLE
APPAREL BRAND 2023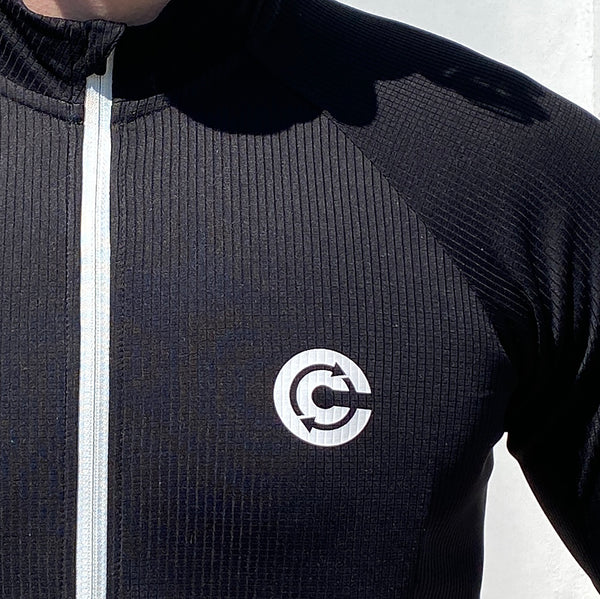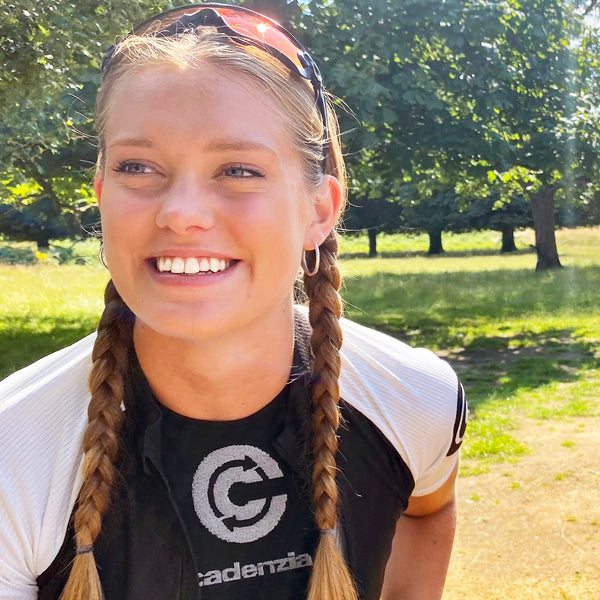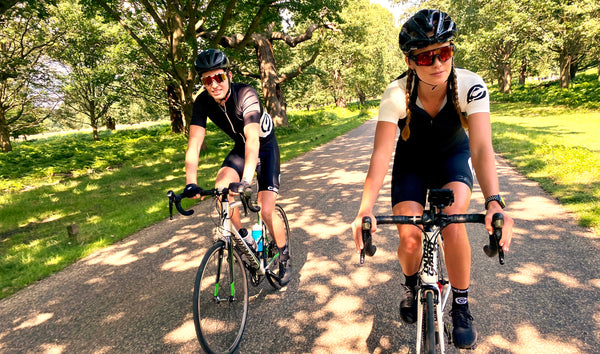 WHY BAMBOO?
We use Bamboo and Recycled Polyester in our Jerseys.
Why?
BAMBOO IS BETTER FOR THE ENVIRONMENT
As well as being one of the worlds most sustainable
and naturally replenishing resources,
Bamboo provides cyclists with many natural performance benefits.
Thermal Control
Moisture Wicking
High breathability
Anti odor
Anti-microbial protection
Ultra soft comfort
Natural UV protection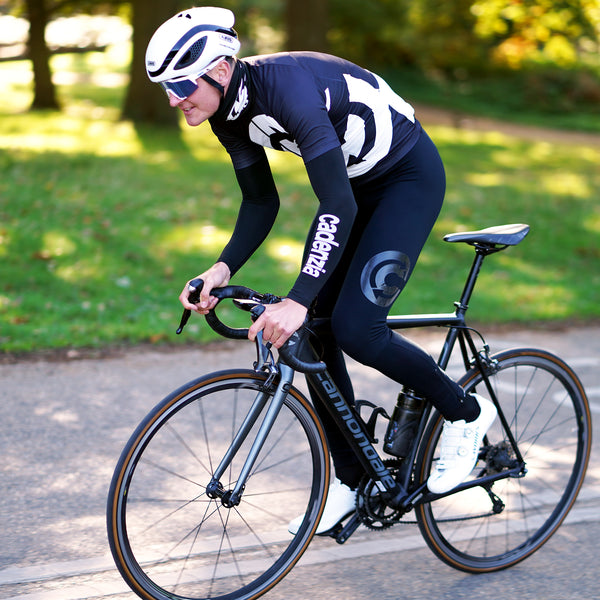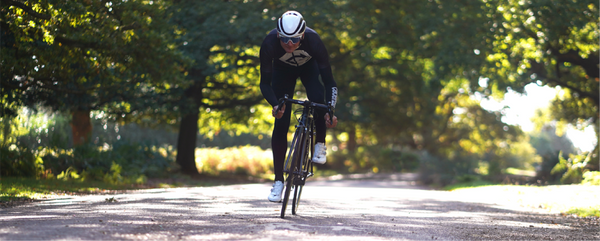 PERFORMANCE
ALL OF OUR MATERIALS ARE DEVELOPED
TO PERFORM AT THE HIGHEST LEVELS
THAT A CYCLIST DEMANDS
CYCLE JERSEYS
Our Jerseys are made from a high performance,
durable and ultra comfort fabric blend of
sustainable Bamboo and Recycled Polyester.
BIB SHORTS / TIGHTS
We have developed the highest performing,
environmentally friendly fabric for our Bib Shorts and
Bib Tights - made with recycled ocean plastics delivers
on performance and durability without damaging the planet
OUR CYCLE PADS
We use Elastic Interface Ultra 7 hour+ all day high preformance pads
Made with post-consumer recycled polyester
OEKO-TEX® certified materials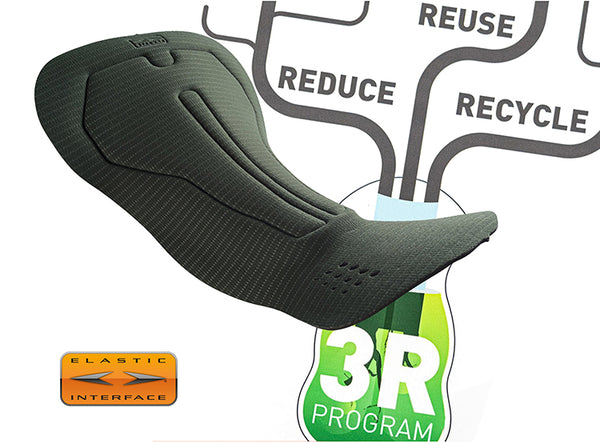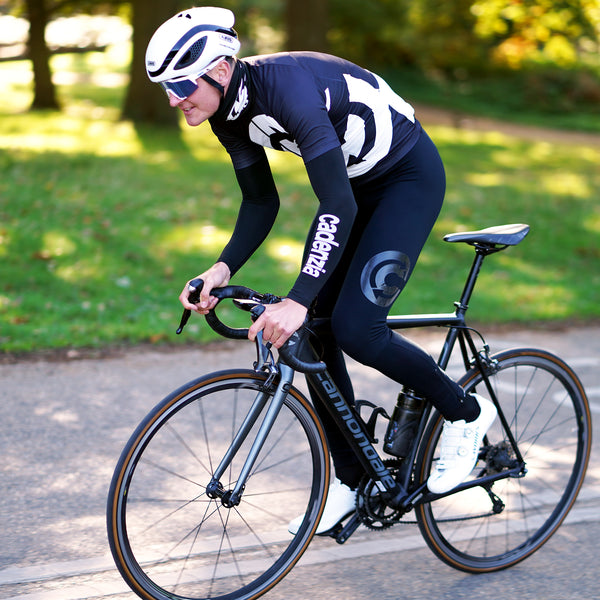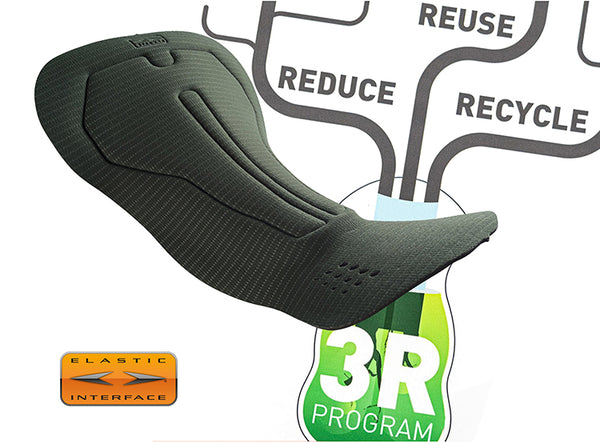 CYCLE PADS
We use high performance sustainble eco
Elastic Interface® Ultra 7 hour+ cycle pads
which certified Standard 100 by Oeko-Tex®.
2 densities. Perfect for long-distance rides.
Perfect fit and saddle stability
Improved breathability and moisture management.
Central channels specific for mens and womens anatomy. Improved blood flow and pressure relief.
ECO X-Mix fabric: eco-friendly, with recycled yarns of polyester and polyamide. REPOC construction.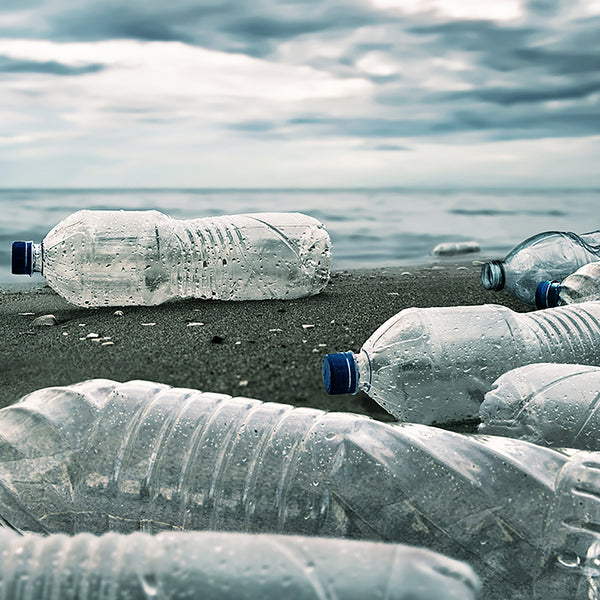 CLEAN UP THE OCEANS
Plastics are not good for the environment,
however Polyester is essential for creating highly technical performance cyclewear.
We use OEKO-TEX® certified recycled nylon and polyester which is a more sustainable alternative as it reduces the demand for oil that is turned into new plastic, emitting fewer greenhouse gases and conserving water and energy.
We use plastic bottles bound for the ocean and turn them into recycled fibres to reduce plastic pollution and care for the environment.
We are Global Recycle Standard (GRS) Certified which meets strict social and environmental requirements.
PACKAGING / DISTRIBUTION
Having a sustainable product is just one part of running a
truly sustainable business - it is so much more than the
clothing. All of Cadenzia's packaging and distribution is
sustainably sourced and manufactured.
Boxes and hang tags are all FSC (Forestry Stewardship
Council) certified to ensure the forests are responsibly managed with consideration for the environment, the wildlife, and the people who live and work in them.
Garment bags are all made from recycled biodegradable
plastic. They are resealable, hardwearing and designed to be reused.
Mailing bags are made from EN certified, 100% compostible Cornstarch which is non toxic and breaks down fully into organic material. All bags also include two self sealing strips for easy returns.
BECOME A CADENZIA CC MEMBER AND SAVE 15% OFF ON ALL ORDERS
EXCLUSIVE MEMBERS BENEFIT OF 15% ON ALL PRODUCTS
JOIN A GLOBAL COMMUNITY WHO CARE ABOUT THE PLANET

FREE TO JOIN